About Kadorr Restaurants
According to the plan of the founder – the leader of «Kadorr Group» Adnan Kivan – restaurant "Kadorr" has democratic prices and is available for all.
Cuisine of "Kadorr" is simple and refined at the same time. Favorite Odessa menu with stuffed fish, gobies and  aubergine paste will appreciate as connoisseurs of the culinary traditions of the Black Sea as delighted guests . Kadorr Restaurant offers the dishes from Japanese and Middle East cuisines. The European cuisine is also widely represented in its variety.
Do not forget about breakfast and be sure to try the exclusive desserts –  the first restaurant of the chain «Kadorr Restaurants» has its own pastry shop. The bar of "Kadorr" has a rich wine list.
The kitchen is open to the eyes of visitors – both outside and inside. You will be able to spy our secrets …
The restaurant "Kadorr"  has  security department, parking, Wi-Fi.
Kadorr Hotel Resort & Spa and Kadorr Fitness (swimming pools, gyms, cardio theaters, group programs and martial arts hall, SPA-complex) are located in the same building with Kadorr Restaurant.
Enjoy your rest  in the restaurant "Kadorr" and at the sanatorium "Dubai in Odessa!"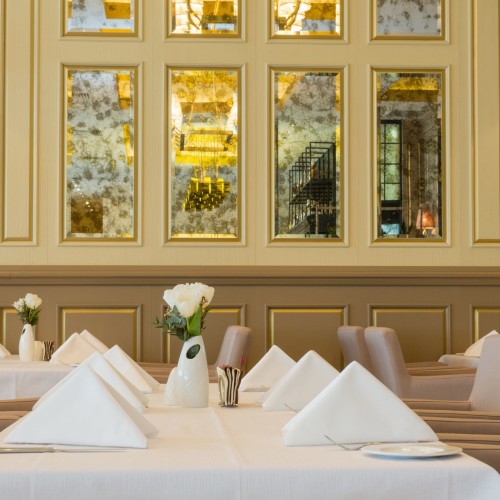 Enjoy your rest  in the restaurant "Kadorr" and at the sanatorium "Dubai in Odessa!"